Pathway to Hope is currently seeking an Executive Director to lead Team Hope as we continue to carry out the mission to save the unborn.
If you or someone you know is interested in this role, please see the attached Cover Letter and Job Description. If you wish to apply for this position:
please complete the application HERE
– follow the instructions on PDF filler
– once all fields are completed, click on DONE
– Download the document to your computer once finished
– attached you completed application and resume and them to Brian at hiring@pathwaytohopepcc.org
please have 3 people that you have either served in ministry with or worked with, along with a ministry leader from your church or your pastor complete a Confidential Reference Form and either mail them directly to us, or email them to hiring@pathwaytohopepcc.org
If you have any questions, please email us at hiring@pathwaytohopepcc.org
---
We call them life revealing ultrasounds for a reason. When a woman sees her unborn baby on ultrasound – she will choose LIFE over 80% of the time for her unborn baby.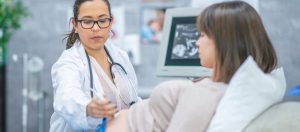 We want to be able to offer ultrasound every day
We are seeking Registered Diagnostic Medical Sonographers or Registered Nurses (willing to be trained to do ultrasounds) to join us in serving our clients with compassionate care and join the mission to save the unborn.
Please fill out the form below to request more information. Thank you!