We call them life revealing ultrasounds for a reason. When a woman sees her unborn baby on ultrasound – she will choose LIFE over 80% of the time for her unborn baby.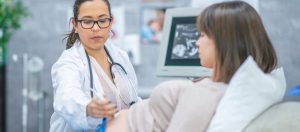 We want to be able to offer ultrasound every day
We are seeking Registered Diagnostic Medical Sonographers or Registered Nurses (willing to be trained to do ultrasounds) to join us in serving our clients with compassionate care and join the mission to save the unborn.
Please fill out the form below to request more information. Thank you!