As a faith-based organization,
we rely on our faith community to join us
in the fight for Life.
There are so many ways that your church, your small group or you as an individual can get support our ministry!
Individuals
1. Pray. There is nothing stronger than the power of prayer.
2. Volunteer
3. Give a financial gift (one-time or monthly)
4. Sign up to support us when you use your Kroger Plus Card. Our organization number is: WK855
Small Groups
1. Collect items for our moms and babies!
We have put together lists of our most needed items on Amazon. Your group can coordinate a collection!
2. Host a Baby Shower for the center!
Visit our Target Baby Registry or our Wal-Mart Baby Registry to get started
3. Collect items we use in the center every day!
We always want to make sure that we take care of our moms when they are in the center. By providing basic items we use help us to serve them well! Items we routinely need in the center are:
– cases of water
– individually wrapped snacks (granola bars, pretzels, cheese crackers, etc…)
– hand soap
– lysol wipes (and other cleaning supplies)
Congregations/Large Groups
1. Participate in a Baby Bottle Fundraiser!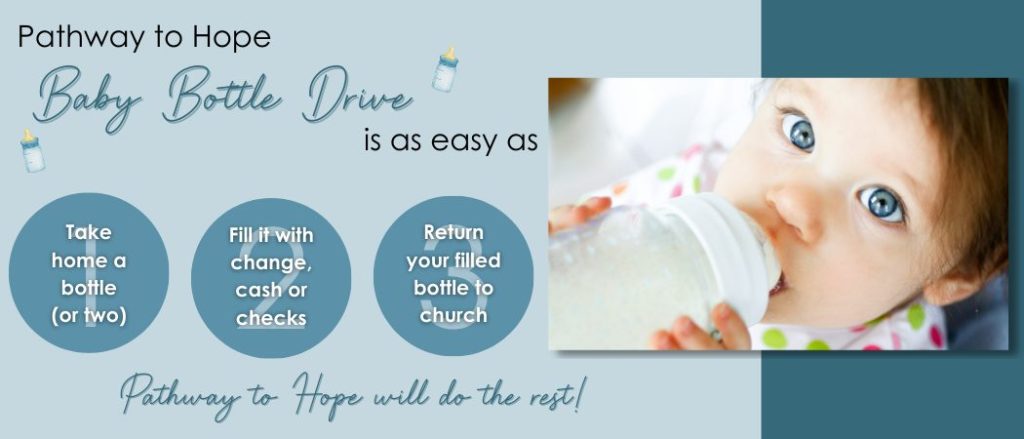 The Baby Bottle Drive is as easy as 1 2 3…
1. Take home a bottle
2. Fill it with cash, change and/or checks
3. Return your filled bottle to the church
Pathway to Hope will do the rest!
Your donations will change lives! With this money, we purchase items such as diapers, wipes, hygiene products, cribs, monitors, etc. to help and support mothers in need. Over 75% of women who have an abortion say that they are financially unprepared for a child. About 50% of women who have an abortion say that nobody would support their decision to carry the baby. Our goal is to remove these obstacles so that women are equipped and supported to move forward with their pregnancy. Your donations can go a long way in influencing a woman's decision to choose life!
Fill out the Baby Bottle Form to get started!

2. Support us as a Missionary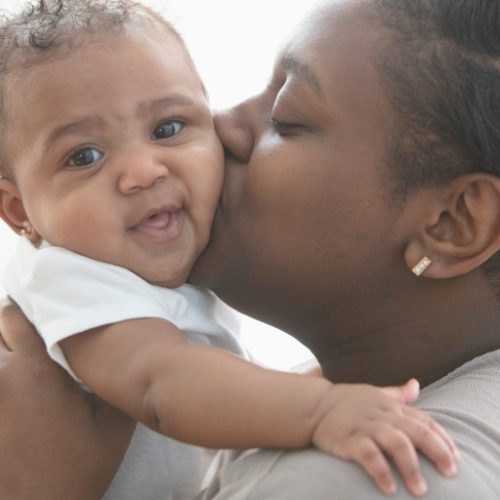 Propose the addition of Pathway to Hope to your church's Outreach or Mission budget
– For more information on how to do this, please email Tori Netzer, Director of Outreach & Development, at tnetzer@pathwaytohopepcc.org
3. Coordinate a Service Day at Pathway to Hope
Email Tori Netzer at tnetzer@pathwaytohopepcc.org for more information.

Below is a list of our accepted In Kind donations. Thank you for your generosity.
We'd love for you to visit us!
Come by for a tour any time!